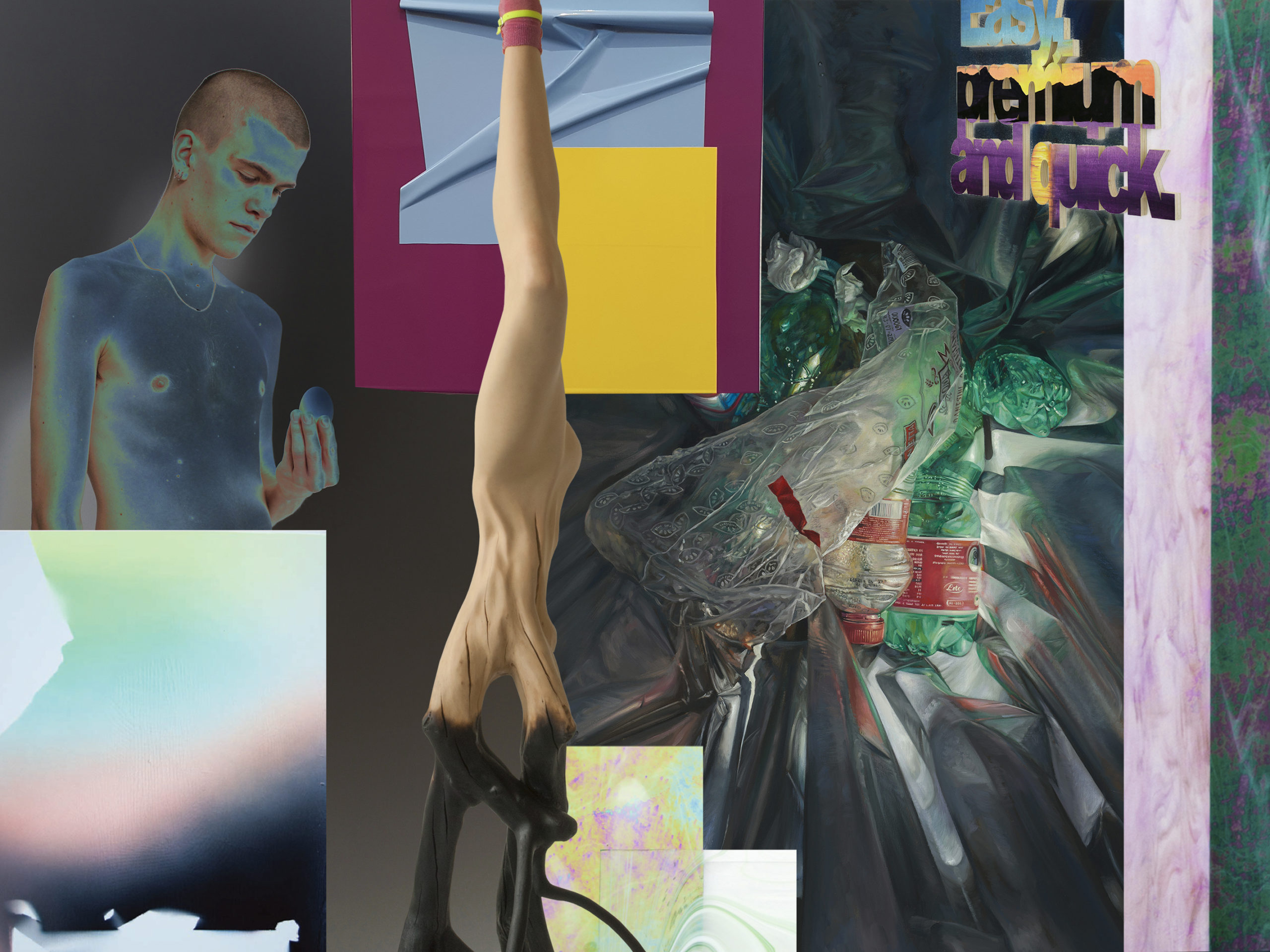 Entanglement in the Anthropodreamscene
Group exhibition curated by Silvia B. with works by Geoffrey de Beer, Anya Janssen, Cindy Wright, Jochem Rotteveel, V&B, Niels Post & Petra van Noort and Silvia B.
NL=US Art, Rotterdam, opening June 12, 2-5pm, show will continue to July 17, 2021.
Silvia B. turns her solo exhibition into a party of friends: colleagues, all creating art by elevating trash into beauty in their own personal ways. The exhibition reflects on the celebration and drama of human existence in the Anthropocene.
The curation of group shows comes natural to the artist who is known for her hybrid sculptures: "Apparently I like to tell my story by fusing different existing stories into a new one. And I always find it interesting to see how new environments activate new layers of meaning in art works."
In the past Silvia B. already created virtual group shows around Entanglement, focusing on the relations between culture and nature. She is happy to finally make one in a physical space, where this time she investigates 'trash' as a phenomenon in street style and contemporary art.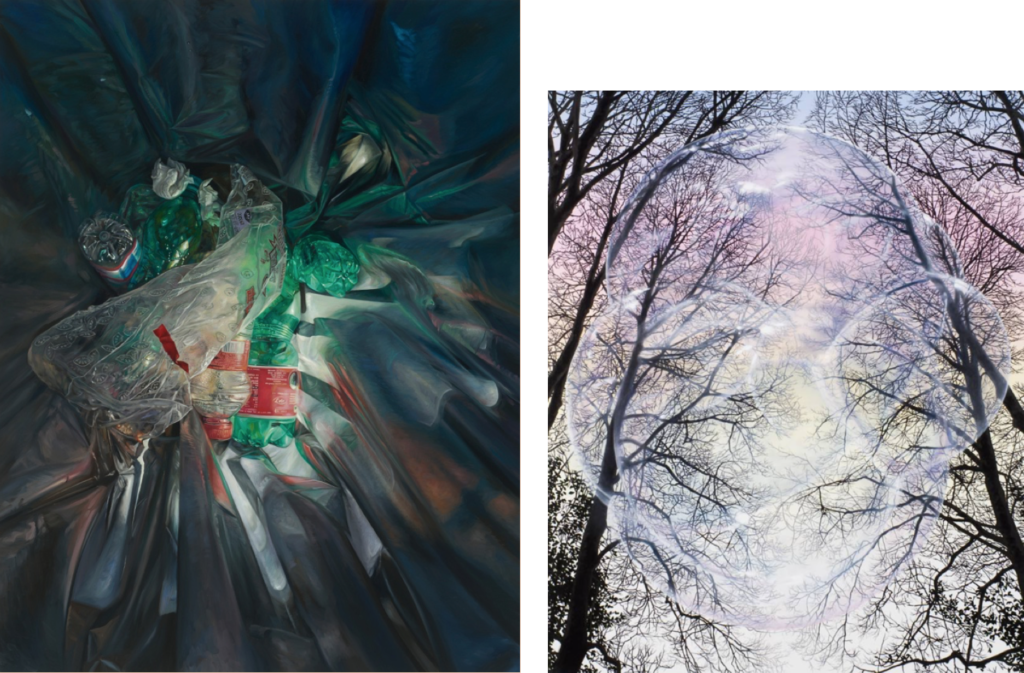 In terms of form, Cindy Wright's painting creates a beautiful dialogue with that of Anya Janssen. Both show apparent implosions with a strong 'pull'-effect and both are painted in a fantastic realistic way. Cindy's PET bottles and the soap bubbles in Anya's paintings, both with their thin transparency and wonderfully beautiful worthlessness, enter into a dialogue with the glass plates by Geoffrey de Beer about vanity and fragile beauty of short duration.

The Beer's glass plates with their transparent solidified liquid processes come from the Arts and Crafts industry and are intended to be cut and broken for kitschy objects. Instead, De Beer shows them here in their entirety and in a rigid library-like manner, so that their potentials are preserved forever.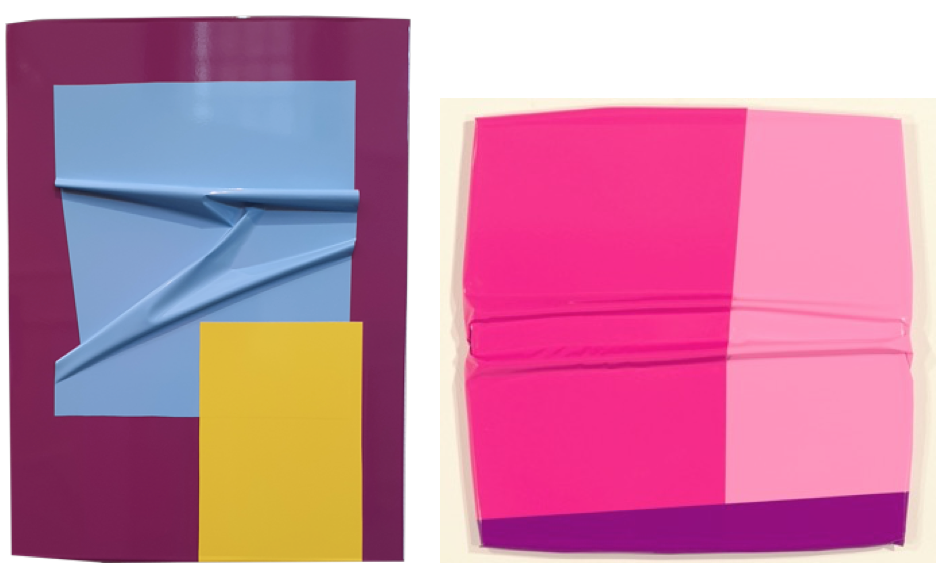 Jochem Rotteveel's work makes a connection with the painted plastics of Cindy Wright and with the masking tape in the work of V&B. He literally paints with adhesive plastic and in this way elevates worthlessness into beauty. His nonfigurative compositions resonate in the work of V&B as well as in De Beer's.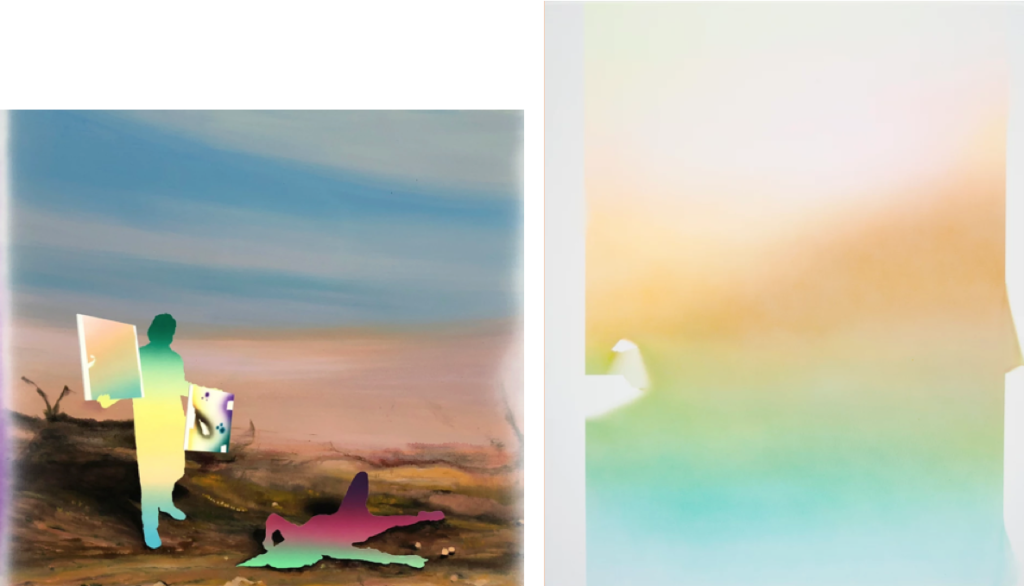 V&B (Ellemieke Schoenmaker and Alex Jacobs) let their painter's waste -such as masking tape- play a leading role in their final canvases. In the paintings it is presented as negative space, just like the representation of themselves, in a world they try to comprehend.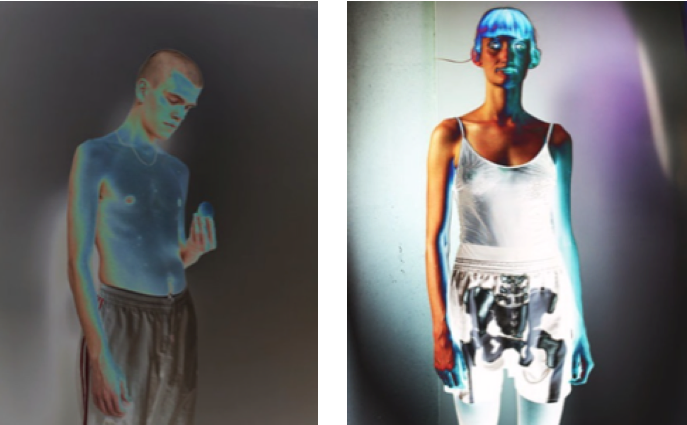 These negative personae connect with the figures in Anya Janssen's piezo prints. The young adults appear to be negatively printed, causing the skin to turn teal. They represent her Academy students who have yet to fulfill their place in the world. They have adopted a white trash style, which associates them with the hybrid adolescents of Silvia B. with their trashy accessories full of meanings and dreams.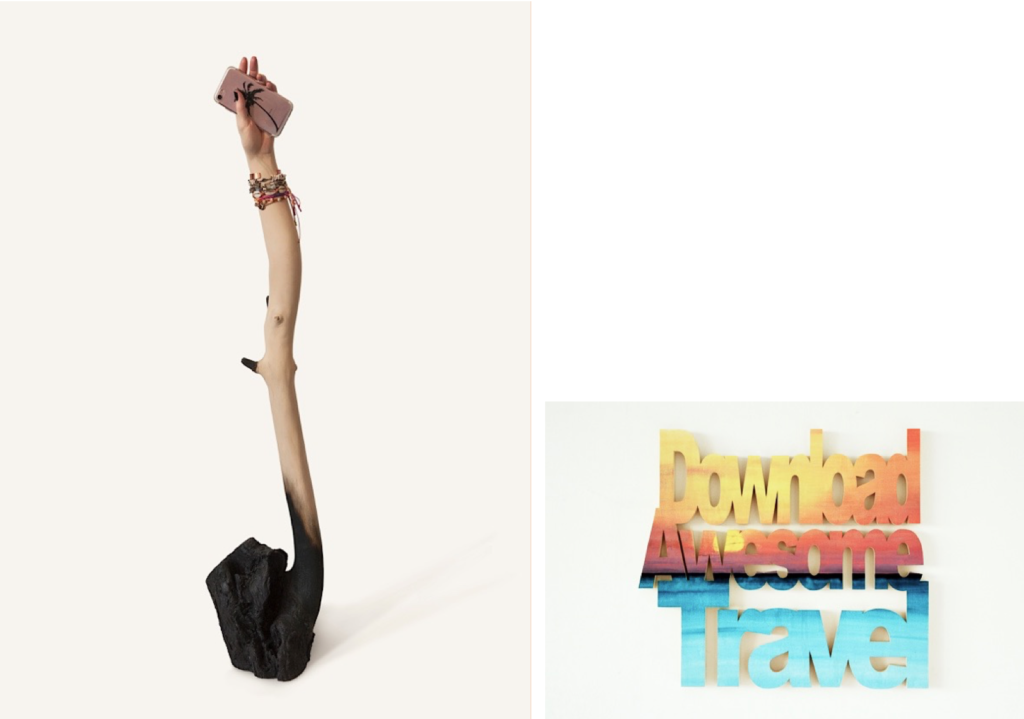 Those dreams and the shabby holiday party feeling is reinforced by the text objects by Niels Post & Petra van Noort. They also work with low culture and waste, but that of the world wide web: spam, robot language, translation machines. This collaborative series, in which classic sunsets turn kitsch and spam becomes art, fits seamlessly into this story.
Silvia B.'s most recent series Entanglement stems from the balancing act of contemporary life. Pivotal in this series is the shipload of dreams and goals new generations encounter nowadays: they need to be picture-perfect happy, get the most out of their life, and explore the whole world, all while minimizing their carbon footprint, reducing waste, and solving the environmental crisis.
In the sculptures of the Entanglement series the boundaries between nature and culture become fluid. The bare skin of debarked trees blends seamlessly into that of human adolescent body parts, intertwining both their vulnerability and their will to live.
In Entanglement in the Anthropodreamscene these hybrid beings are surrounded by kindred spirits, breathing a sense of fluidity between fatalism and festivity.