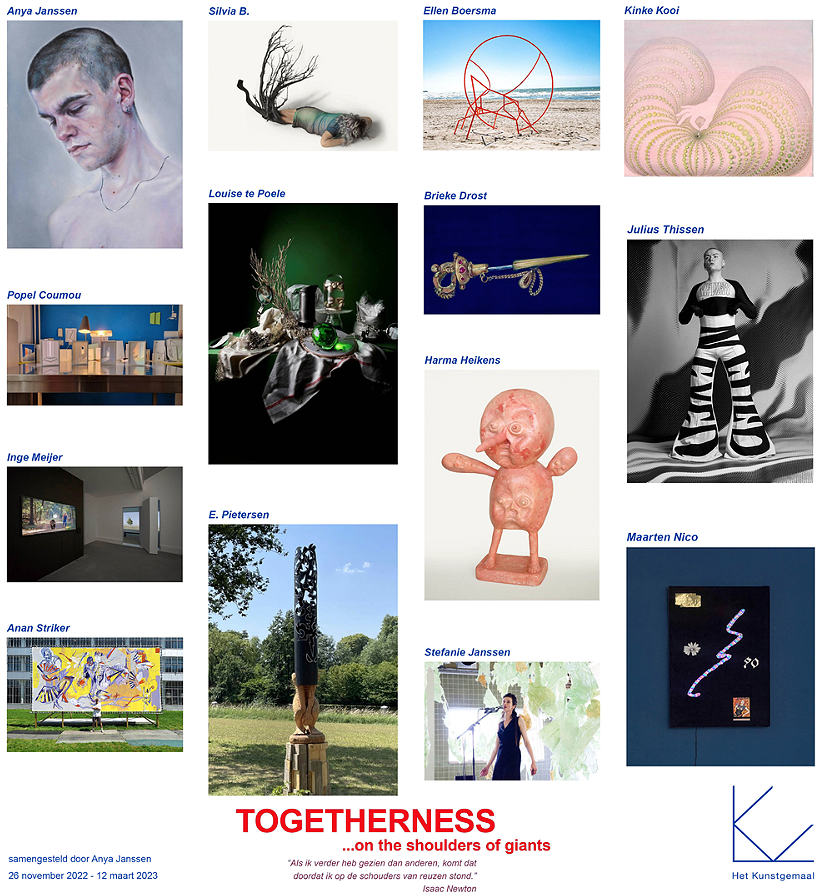 Togetherness


Curated by the amazing Anya Janssen – celebrating friendship with this show.
She is a great fan of the artists invited and I am lucky to be one of them!​​​​​​​​
Het Kunstgemaal in Bronkhorst near Arnhem is beautifully situated in an area great for walking or biking and has a restaurant next door.
Nice to have Eden's Expansion on show again, she has only once been on show in the Museum Rijswijk. Especially for that exhibition, Food for Thought, I made her. as part of my Entanglement series. My first chubby hybrid who, in her mermaid look, contemplates all the wildfires, floods, diets and more depressing news before she goes to the party anyway.