H(a)L – Het Archief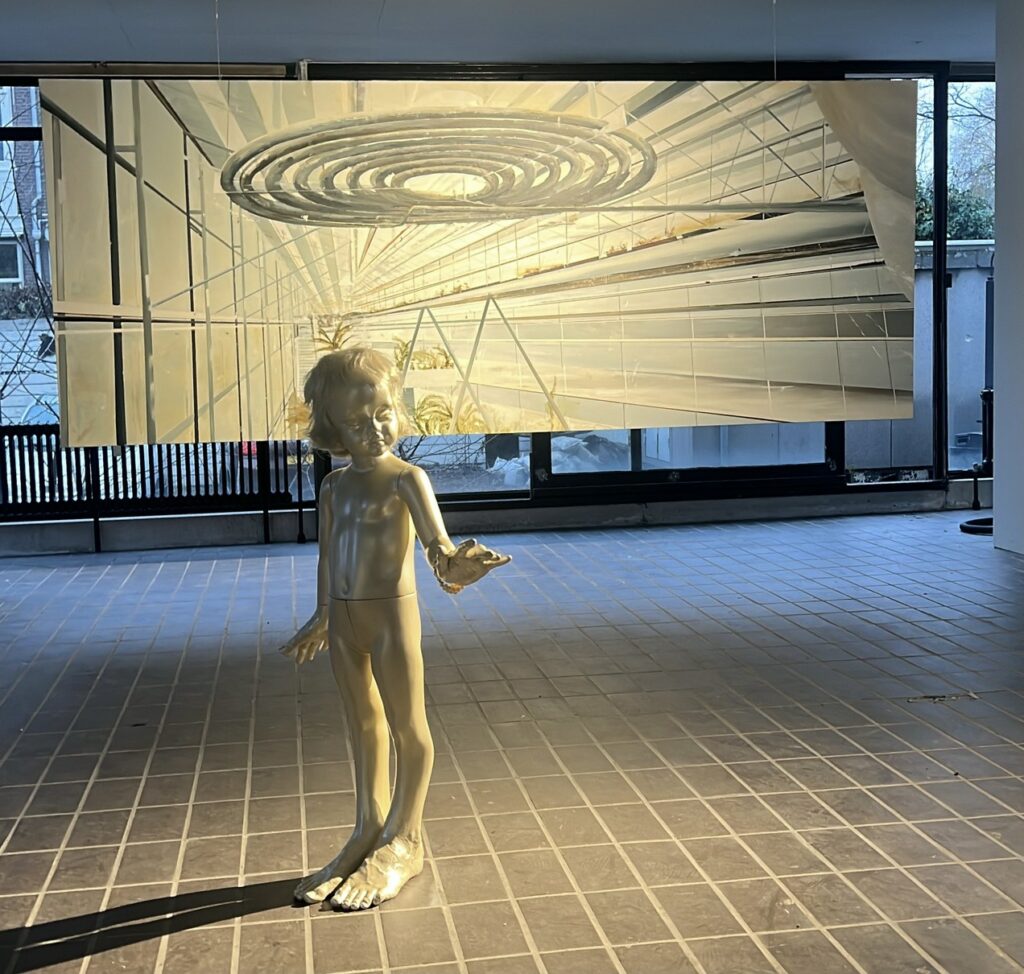 Joining Herman Lamers' relay-exhibition project H(a)L- Het Archief at the former Rotterdam archives building. He specifically asks for dear art works never shown or not for a long time.
New presentation from Friday 23-12 with a video by Judy van Luijk, Herman Lamers with neon-art and some rather old sculptures of mine, made actually across the street at Het Wilde Weten between 1991 and 2001. In combination with the monumental paintings of Carla Klein, a disturbing film by Cindy Jansen and the octopus and dogs sculptures by Simon Schrikker.
H(a)L- Het Archief is open every Friday to Sunday 1-5pm. Friday nights openings with new works. Come and have a look.
The ground floor of "Het Archief", Robert Fruinstraat 52, Rotterdam, gives room to a new art project with surprising encounters and confrontations between art works. Every week new artists join the exhibition, replacing art works and thus changing the context of the existing exhibition into a new one.
info: Herman Lamers, Art Index Rotterdam and www.hilton-art-lab.com.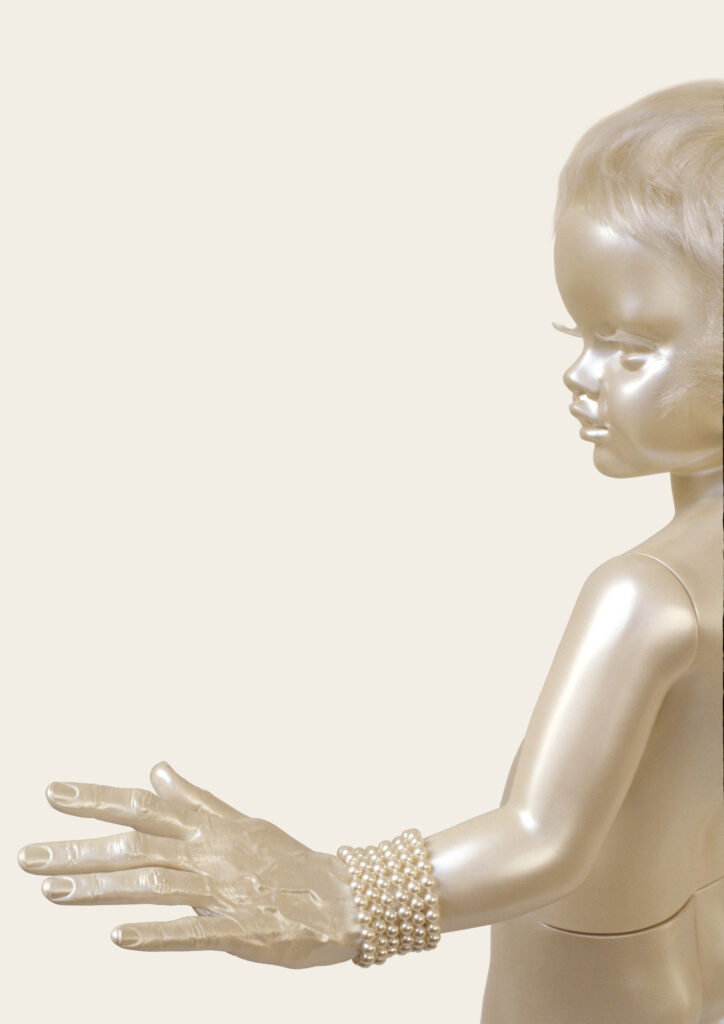 Angel is created by fusing a mannequin of a 5 year old with my own hands and feet in the time that cosmetic surgery became quite a new item.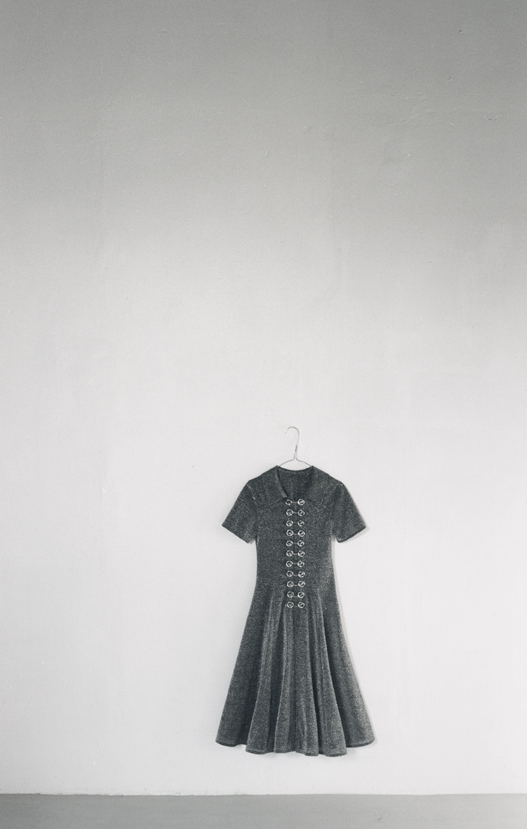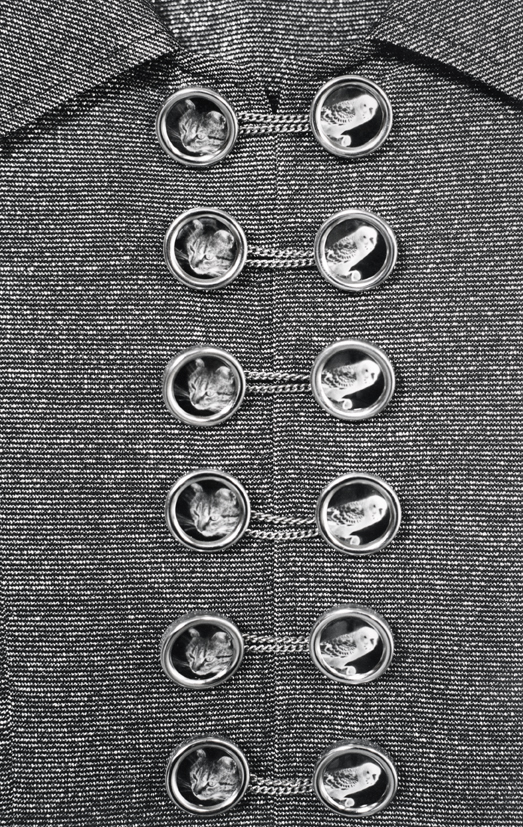 This little girls' dress was actually an In Memoriam for my parakeet that lived at home and the cat that lived in the studio I rented. I was always torn by guilt that I left one of them all alone. I made this after they were both had passed away. The portraits are of course analog photography, treated with special retouching ink.

The cast iron self portraits come from a huge installation I made in '94 for De Verschijning, an artist run space in Tilburg. I customised plaster casts of my head into four expressions of moments of loosing control. They were standing at the head of large high steel tables, at eye level, with their noses against glass plates, as large skinny iron animals threatening to move towards you. The tables fitted right under the skylights of that space. Some years later I placed two of those heads as enemies of oneself opposite to one another, while holding each other in balance by the touching noses (they can't stand on their own) and being connected by the nylon tights-hairdo.