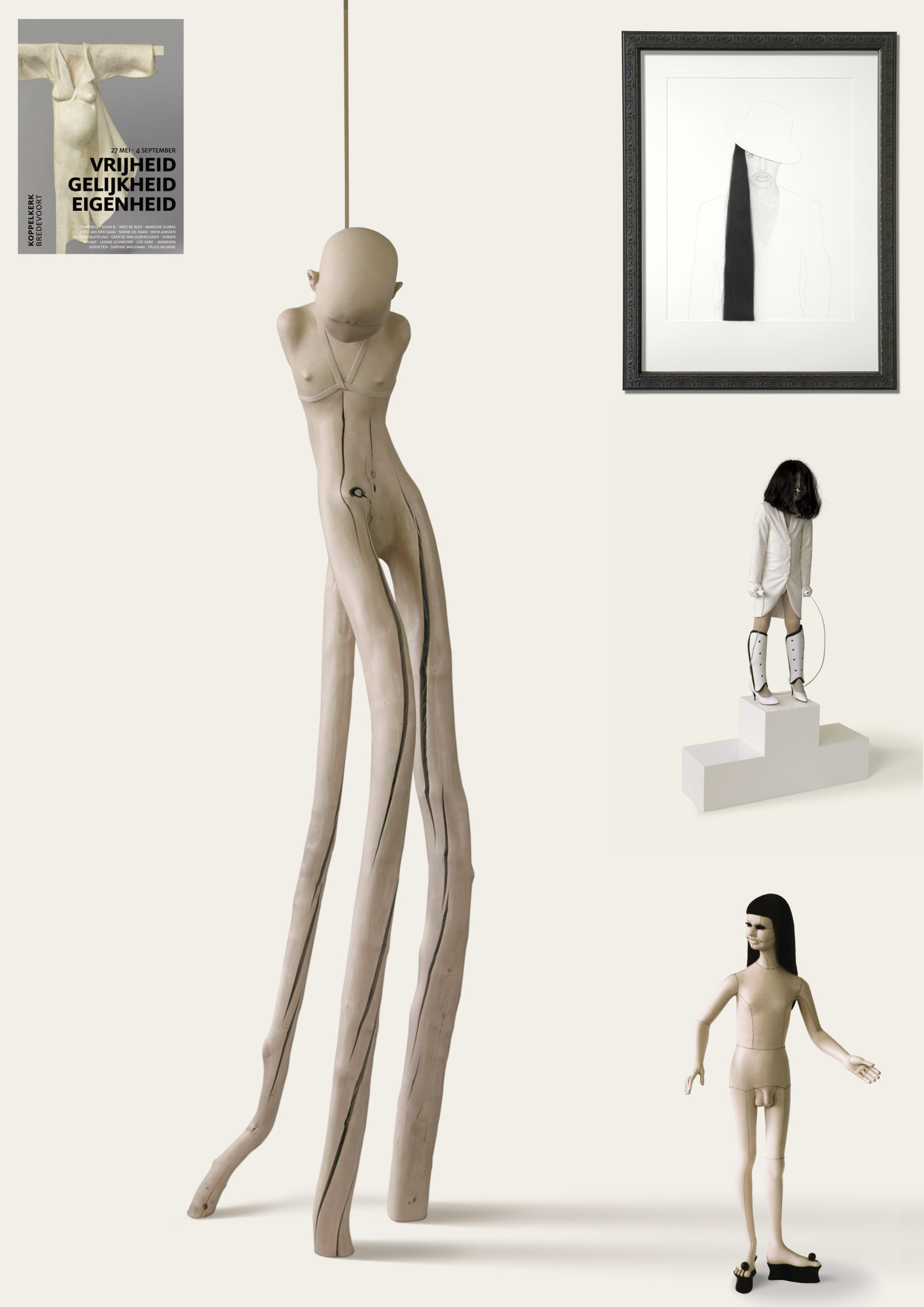 VRIJHEID-GELIJKHEID-EIGENHEID
Gender equality and social criticism is a recurring theme in the exhibition. In addition to the exhibition, a broad side program is organized with lectures by, among others, Lale Gül and Splinter Chabot, debates and theater performances about the position of women in the present day and the position of the LGBTIQ+ community.
'Do women have to be naked to get into the museum?' That is what the American Guerrilla Girls wondered in 1989 when it turned out that less than five percent of the artists in the museum were women, but the museum was full of female nudes.
Of course it shouldn't matter if art is made by a man, woman or any other sex. However, the social playing field is still not level. With the exhibition the Koppelkerk therefore draws attention to people who had the courage to follow their own path, despite all opposition.
Works on show by: Tinkebell, Silvia B., Wies de Bles, Marlene Dumas, Lotti van der Gaag, Sanne de Haan, Anya Janssen, Mignon Nusteling, Geertje van Oudheusden, Dorien Plaat, Leonie Schneider, Lise Sore, Marieken Verheyen, Daphne Wageman en Truus Wilmink.
Four of my works were selected: